5 Homes in Kitsap County Still Standing Over a Century Later
Whether you're a long-time resident of Kitsap County or have a penchant for history and architecture, you've probably noticed that the area boasts a plethora of charming old houses. Many neighborhoods proudly feature homes that have stood the test of time, some even reaching the century mark and beyond, with fascinating stories woven into their walls. Kitsap County, nestled in the heart of Washington State, holds a treasure trove of historic residential gems. These architectural wonders offer a glimpse into the rich heritage and cultural legacy that have shaped the community over the years. Join us on this expedition as we uncover some of the significant homes of Kitsap's bygone days.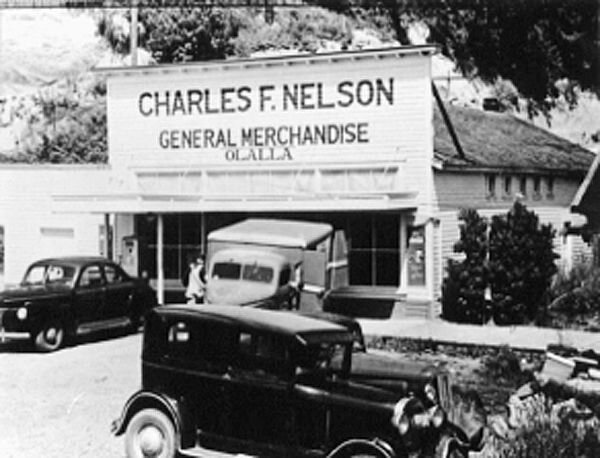 1. Charles F. Nelson House – Olalla (1913)
Charles Frederick Nelson, born in Sweden, embarked on an eventful journey from Illinois to Olalla, Washington in July, 1889. After several work opportunities and improving finances, he acquired a general store in 1904 and "soon became the principal merchant in the flourishing little farming community." In 1913, the Charles F. Nelson home was built on a "hillside overlooking a dock where as many as seven steamers a day stopped." He was very involved in the community, hosting community musicals, community picnics, and baseball picnics, as well as serving as postmaster, voter registrar, and the notary public. Now on the National Register of Historic Places, this late Victorian style, 6-bedroom, 3 bathroom home even has its own elevator!
2. Coder-Coleman House – Bremerton (1911-1918)
The Coder Coleman house is "the first platted addition to Bremerton just north of the downtown core of the city" (National Archives Catalog). It's exact construction date is unclear, but may be anywhere from 1911 to 1918. The home is a "hallmark example of the Craftsman style home" with features "intended to promote intimacy or coziness and a feeling of living in touch with nature." It was built and owned by Frank W. Coder, who is "considered the first building contractor in Bremerton." Frank Coder, born in Indiana in 1860, moved to Bremerton in 1898 and was a "very active businessman" and "very active in the community," constructing many of the prominent buildings in the area as well as holding multiple city positions and church roles.
3. Shellbanks AKA Kean Cabin – Bremerton (1906)
Kean cabin was constructed in 1906 and designed to resemble a plan the builder, Augustus Kean, remembered from his childhood in Tennessee. The home is surrounded by "large cedar and Douglas fir trees, blackberry bushes, salal, vine maple, sword ferns and English ivy" (National Archives Catalog) and is complete with two exterior brick chimneys. Brothers Frank and Walton Kean from Seattle purchased the land as a "weekend and summer retreat," a place away from the bustling city for the wealthy family. From that point on, this home has had a varied history and has served many purposes.
4. Point No Point Lighthouse & Keeper's Quarters – Hansville (1860)
Most locals are aware of the Point No Point Lighthouse, situated at the entrance to the Puget Sound. Built in 1860, the lighthouse was the "first navigational light on the waterway" and has remained essentially the same since. The same is true of the quarters where the keeper, his assistant, and their families would live. The quarters, now available as a vacation rental, are a unique opportunity for guests to experience a piece of history and "unsurpassed panoramic views of Puget Sound's many islands, Mount Baker, the Seattle skyline and Mount Rainier."

5. Walker-Ames House – Port Gamble (1889)
The Port Gamble Historic District is known as "one of the nation's best-preserved western lumber towns." Among the many well-preserved historical landmarks is the Walker-Ames mansion, built in 1889. This beautiful, two-story Victorian home was constructed for the mill's master mechanic, William Walker. When Walker's daughter married the mill's resident manager, Edwin Ames, the newlyweds lived in the home. Though the home has seen many residents come and go since that time, it has been vacant since 1995. Like many vintage domiciles, there is often speculation of paranormal activity and the Walker-Ames house is no exception. Visit this home to experience a piece of history yourself- and maybe a ghost or two!
Looking for your own time-honored home in Kitsap County? Check out the vintage listings on Redfin!